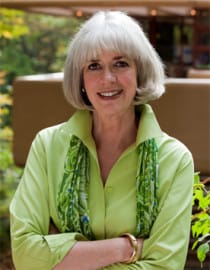 Frank Lloyd Wright is regarded by the American Institute of Architects as the greatest American architects of all time, and they voted his masterwork Fallingwater "the best all-time work of American architecture". Designed in 1935, the house in southwestern Pennsylvania is hailed as a marvel of innovation and daring design that appears to float over rushing falls.
The John Adams Institute had a conversation with one of Fallingwater's most intimate attendants: Lynda Waggoner. She has been affiliated with the Frank Lloyd Wright masterwork since first serving as a tour guide during her high school days, and is now widely regarded as one of the nation's foremost authorities on Fallingwater. The conversation included clips from two films about the history and the restoration of Fallingwater.
Lynda Waggoner is a member of the Organizing Committee of the Iconic Houses Network, which connects architecturally significant houses from the 20th century that are open to the public as house museums.
The Grachtenhuis opened its doors exclusively for guests of the lecture to tour the museum.

Click below to wach the trailer for the documentary film Frank Lloyd Wright's Fallingwater.