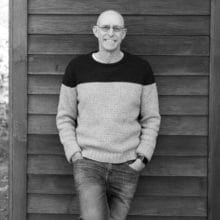 Michael Pollan is returning to the John Adams to discuss his new book How To Change Your Mind with renowned psychiatrist Damiaan Denys. In this new book Pollan has moved on from his research on food to delve into the world of psychedelics and their medical use. In the past decade, there has been renewed interest in psychedelic research as a form of psychiatric therapy, and to Pollan's mind this renaissance is long overdue.
In this book, Pollan is not only an outsider citing studies on the effectiveness of these drugs to treat depression, anxiety, existential trauma and addiction, but he also describes his own first-hand psychedelic experiences with LSD, magic mushrooms and much more. He calls himself 'a reluctant psychonaut'.
Pollan makes a strong case for researching these drugs further and will discuss this with professor and head of the psychiatry department at the AMC Amsterdam, Damiaan Denys. Denys is specialized in anxiety and obsessive-compulsive disorders and the applicability of deep brain stimulation in healing these patients.
Join us for an evening of science, memoir, history and medicine with an author who, according to The Guardian, is one the best of science writers of today.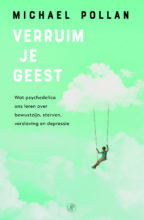 Moderator Damiaan Denys delivered this introduction to Michael Pollan.