Miriam Toews is the award-winning author of nine books, including Women Talking, which won the Oscar for best adapted screenplay at the 2023 Academy Awards,  and All My Puny Sorrows. Known for her light, oftentimes humorous touch, Toews finds moments of brightness and humanity in even the darkest of narratives. Her latest novel, Fight Night, is a tribute to perseverance and love in an intergenerational family of headstrong women.
Swiv, the nine-year-old narrator of her family's story, is expelled from school for fighting. While her mother undergoes the trials of her final trimester of pregnancy, Shiv is left to care for her aging grandmother Elvira. Amongst the pain, love and laughter of their close-knit family, Elvira teaches Shiv important life lessons about perseverance: she is someone who knows intimately what it costs to survive, and has found a way—painfully, joyously, ferociously—to love and fight to the end on her own terms.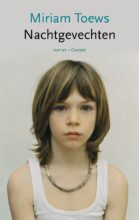 Miriam Toews was born in Steinbach, Saskatchewan, to parents who were part of the Kleine Gemeinde Mennonite community. Leaving her hometown and family to pursue degrees in film studies and journalism, Toews' life and work reflect her complex relationship with family, as she explores topics of religion and the position of women in society.
Her authorial credits are bolstered by recent film adaptations of her work, chief among them Women Talking, directed by Sarah Polley. The Oscar-winning film follows the lives of women in a remote English-speaking Mennonite community in Bolivia as they contemplate their futures amidst the horrors of their surroundings, and atrocities committed against them by the men who would control them.
Toews will speak at the John Adams on her latest work, her literary career, and what it's like to have her novels adapted for the big screen.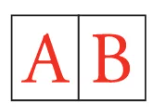 Click here to buy 'Fight Night' with a 10% discount at Athenaeum Boekhandel (use discount code JAI10%).