Sep 24, 2015 - Amstelkerk, Amstelveld 10, Amsterdam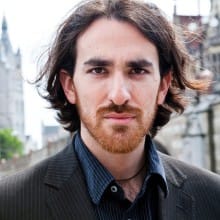 Art forgery has an intriguing place in the world of crime. No violence, no victims and forgers are often seen as cheeky practical jokers. Who doesn't remember Han van Meegeren, who tricked Herman Göring into buying a fake Vermeer? Also, the benefits for art criminals outweigh the risks they have to take, according to art crime expert Noah Charney, professor of art history at The American University of Rome and founding director of ARCA, the Association for Research into Crimes against Art.
In his book The Art of Forgery (translated into Dutch as Kunstvervalsing by Terra Lannoo publishers), Charney highlights the complexities of forgery, from forgers to professionals to society's perception, and investigates how the world's most artful tricksters succeeded in deceiving the art world.
Moderator: Pieter van Os

In collaboration with: Terra Lannoo publishers