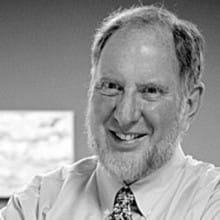 A groundbreaking examination of the growing inequality gap from the bestselling author of Bowling Alone: why fewer Americans today have the opportunity for upward mobility.
Robert Putnam – about whom The Economist said, "his scholarship is wide-ranging, his intelligence luminous, his tone modest, his prose unpretentious and frequently funny" – offers a personal but also authoritative look at this new American crisis.
Putnam begins with his high school class of 1959 in Port Clinton, Ohio. By and large the vast majority of those students – "our" – kids – went on to lives better than those of their parents. But their children and grandchildren have had harder lives amid diminishing prospects. Putnam tells the tale of lessening opportunity through poignant life stories of rich and poor kids from cities and suburbs across the country, drawing on a formidable body of research done especially for this book.
He was joined on stage by Lodewijk Asscher, minister of Social Affairs and Employment.