Dec 14, 1999 - Yakultzaal Beurs van Berlage, Damrak 243, Amsterdam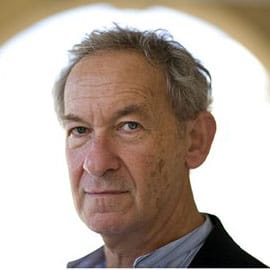 Renowned English art historian Simon Schama spoke at the John Adams Institute about his book, Rembrandt's Eyes. In this book, Schama explores Rembrandt's obsession with and admiration of the Flemish painter, Peter Paul Rubens. It was only after the death of the legendary Rubens that Rembrandt discovered his own style, enabling him to breathe new life into historical painting, portraits, nudes, and the art of etching. Rembrandt's Eyes shows us why Rembrandt is such a thrilling painter and so revolutionary in his art. Schama's understanding of Rembrant's mind and lifestyle allows him to recreate Rembrant's world on the page. Through a unique combination of scholarship and literary skill, Schama shows us to see life through Rembrandt's eyes. Schama is currently a professor of History and Art History at Columbia University in New York.
_________________________________________________________
Moderator: Dr. Cynthia P. Schneider

In collaboration with: United States Embassy to the Netherlands - The Hague, ING Group, The Netherland-America Foundation, Penguin Books Netherlands, Uitgeverij Contact, Heuvelman Sound & Vision, Claire Taylor - Copywriter, Borrie & Co R.A.