Dec 14, 2010 - Stadsschouwburg, Leidseplein 26, Amsterdam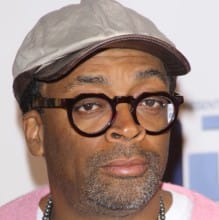 America has the Tea Party movement. Europe has its anti-immigrant movement. How should a society balance the rights of citizens with the needs of newcomers? How do we ensure that government treats everyone equally? How do we respond when it doesn't? And how can individuals, especially young people, find their place and make their voices heard?
Spike Lee is one of America's most respected filmmakers and one of its most outspoken voices. His project If God Is Willing and da Creek Don't Rise, is a documentary about the disaster and aftermath of Hurricane Katrina.  He is also the director of Malcolm X, Do the Right Thing, Bamboozled, Summer of Sam, and many other award-winning films.
Moderator: Prem Radhakishun

In collaboration with: Binger Filmlab, Amsterdamse Fonds voor de Kunst, Stadsschouwburg Amsterdam, Holland-America Friendship Foundation, American Embassy The Hague, AEGON