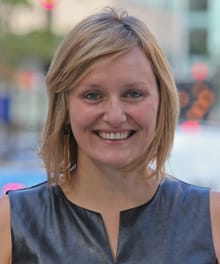 What are the odds of Hillary Clinton becoming the next president of the United States, and becoming the most powerful woman in the world? At least she is the favorite candidate in the Democratic primary. But how does the presidential campaign really work?
Exactly one year before Election Day, Buffy Wicks, an insider of the Democratic campaign, gave a unique inside-look at the elections campaigns on this special Presidential Elections 2016 event, organized by the John Adams Institute and BKB.
Buffy Wicks is a veteran of President Barack Obama's campaign as his former deputy director of the White House Office of Public Engagement and Intergovernmental Affairs in the Obama Administration.