Oct 27, 2021 - Felix Meritis, Keizersgracht 324, Amsterdam
For years, fringe ideologues were able to use Facebook undisturbed to promote their extreme ideologies and conspiracies. In An Ugly Truth, published in Dutch as Een smerige waarheid by Atlas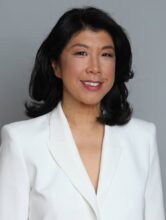 Contact, New York Times tech reporters Cecilia Kang and Sheera Frenkel reveal how Facebook's algorithms sacrificed everything for user engagement and profit, while creating a misinformation epicenter and violating the privacy of its users.
Through deep investigatory work, Kang and Frenkel came to a shocking conclusion: the missteps of the social media platform were not an anomaly but an inevitability—this is how Facebook was built to perform.
Join us for a conversation with Cecilia Kang about a book described by the New York Times Book Review as 'the ultimate takedown of Facebook'. (photo by Beowulf Sheehan).
Moderator: Wouter van Noort

In collaboration with: Atlas Contact