First Nations Relay Racing has its own traditions and is a separate special event outside of the usual rodeo circuits. Fast-paced and demanding impeccable horse skills, it is hugely popular on and off reservations.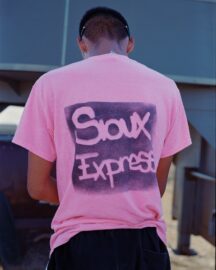 A relay team has four members, a rider, a mugger, a set-up man, and the backholder. Between them they ensure that the rider can move as swiftly as possible to a fresh horse at the end of each lap for three laps.
On Pine Ridge Reservation two of the most competitive are The Sioux Express, led by Roger Jumping Eagle and the Brew Crew. While they'll happily leave each other choking on dust on the track, they're the best of friends off it.
Doug Hancock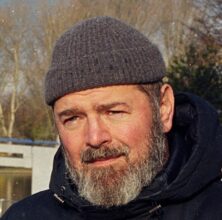 is an award-winning Dutch film director, cinematographer and photographer, best known for his observed, intimate storytelling. A respected name within the Amsterdam commercial industry, his first documentary, Robert Mims the Texan Bull Rider, was celebrated at several international film festivals and was shortlisted for best short documentary at Big Sky Film Festival in 2018. His documentary Riders of the Buffalo Nations is in pre-production with production planned for 2023/24. Click here for the other parts of this series.