Arrogant, self-absorbed, even brutal – yes. But also sentimental and sometimes compassionate. Endearing? Not so much. Brilliant? Absolutely. Above all, Richard Holbrooke was ambitious – and he embodied much of the character of American foreign policy in the latter half of the 20th century.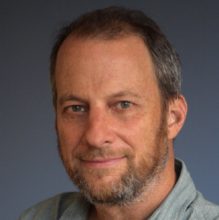 George Packer, one of America's most renowned authors and winner of the 2013 National Book Award for The Unwinding, is returning to the John Adams Institute to discuss his new biography: Our Man: Richard Holbrooke and the End of the American Century. He paints a portrait of a fascinating historical figure- diplomat, policy maker, presidential advisor and international negotiator.  But never, to his own frustration, Secretary of State.
Holbrooke's career spanned nearly a half century of America's foreign and security policy and some of its most intractable challenges: counterinsurgency, human rights and nation-building. Packer's book tells the history of the tension between American idealism and international realism with Holbrooke's life as a red thread through the foreign policy tapestry. In Our Man, the reader is a fly on the wall for many big foreign policy decisions, showing that policy is made by a handful of characters with vested interests to pursue, legacies to shape and ambitions to feed.
As The New York Times reviewer noted: "…if you could read only one book to comprehend American's foreign policy and its quixotic forays into quicksands over the past 50 years, this would be it."
Join us for an evening about power, diplomacy, and the human spirit.
Click on the video below to hear George Packer explain why Richard Holbrooke clashed with President Obama.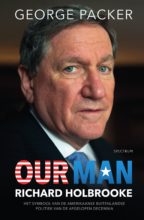 Moderator Chris Kijne delivered the following introduction to George Packer.