Acclaimed National Book Award-winning author George Packer returns to the John Adams to discuss his latest book Last Best Hope: America in Crisis and Renewal.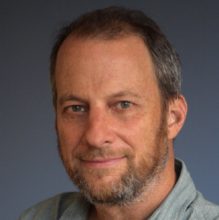 In this thought-provoking book about the decline and fall of self-government of the United States, Packer accepts that there's a new reality for America: "a failed state". A state that is in a "cold civil war" between four incompatible versions of the US: the Free America of libertarian Reagan, the Smart America of Clinton-era technocrats, the Real America of Trump the bottom-feeding demagogue, and the Just America of #MeToo and BLM.
This cold civil war has made Americans profoundly unreal to one another: lacking a shared reality, they have burrowed into partisan encampments or sealed themselves in digital ghettoes, echo chambers of angry prejudice, according to Packer. (Photo by Michael Lionststar).
On a more positive note: although America suffered through what Packer calls "a near-death experience" with Trump, it has had many such crises and has recovered from them all. By creating a fifth version of the US: the "Equal America" – which involves extending the New Deal to Americans in more areas of their lives, from affordable and universal health care to a living minimum wage and beyond – Americans can reinvigorate their self-government. "No one is going to save us. We are our last best hope."