Mar 07, 1990 - West-Indisch Huis, Herenmark 99, Amsterdam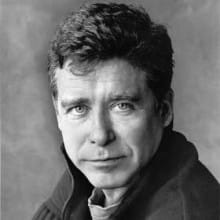 Jay McInerney is an American author and food critic. On March 7th, 1990, he visited the John Adams Institute for the first time. He lectured on city-wide violence and the extremities of living in the big city. His lecture was introduced by writer and journalist Graa Boomsma, who also interviewed McInerney afterward and moderated the Q&A with the audience.
His novels include Bright Lights, Big City, Ransom, Story of My Life, Brightness Falls, and The Last of the Savages. He was the wine columnist for House & Garden magazine, and his essays on wine have been collected in Bacchus & Me (2000) and A Hedonist in the Cellar (2006). His most recent novel, The Good Life, for which he visited the John Adams Institute, was published in 2006, and since April 2010 he has been a wine columnist for The Wall Street Journal.
________________________________________________________
Links: