Mar 05, 1992 - West-Indisch Huis, Herenmarkt 97, Amsterdam
On March 5th, 1992, the John Adams Institute hosted American author Nicholson Baker.
Baker writes both fiction and non-fiction and his works include Double Fold: Libraries and the Assault on Paper, The Mezzanine and The Fermata. In 1999, Baker established a non-profit corporation, the American Newspaper Repository, to rescue old newspapers from destruction by libraries. He also criticized libraries in various articles in The New Yorker and in 2001 he wrote Double Fold, in which he accuses certain librarians of lying about the decay of materials and being obsessed with technological fads, at the expense of both the public and historical preservation. For this book he won the National Book Critics Circle Award.
Writer Atte Jongstra introduced Nicholson Baker. Prof. dr. Hans Bertens interviewed him after the break and moderated the discussion between Baker, Jongstra and the audience.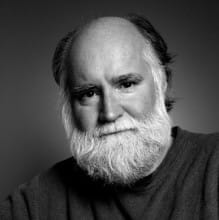 Moderator: Hans Bertens

In collaboration with: Prins Bernhard Fonds, Uitgeverij Amber, Penguin Books, United Airlines, Ramada Renaissance Hotel Amsterdam