Jun 02, 2015 - People's Place, Stadhouderskade 5, Amsterdam
Beginning with her experience as a medical actor, paid to act out symptoms for medical students to diagnose, Leslie Jamison's visceral and revealing essays ask essential questions about our basic understanding of others: How should we care about one another? How can we feel another's pain, especially when pain can be assumed, distorted, or performed? Is empathy a tool by which to test or even grade each other?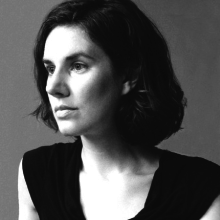 By confronting pain—real and imagined, her own and others'—Jamison uncovers a personal and cultural urgency to feel. She draws from her own experiences of illness and bodily injury to engage in an exploration that extends far beyond her life, spanning wide-ranging territory—from poverty tourism to phantom diseases, street violence to reality television, illness to incarceration—in its search for a kind of sight shaped by humility and grace. The Empathy Exams is a brilliant and forceful book by one of this country's vital young writers.
Leslie Jamison attended Harvard, Yale, and the Iowa Writer's Workshop. Her first novel, The Gin Closet, was published by Free Press in 2010. Her second book, The Empathy Exams, an essay collection published by Graywolf Press, debuted at no. 11 on the New York Times bestseller list. It was widely praised by critics, with the New York Times saying: "it's hard to imagine a stronger, more thoughtful voice emerging this year."
Moderator: Ellen de Bruin
Read her introduction here.
In collaboration with: Hollands Diep, HAFF, American Embassy The Hague, AEGON, CSC Netherlands