Jun 14, 2001 - De Rode Hoed, Keizersgracht 100, Amsterdam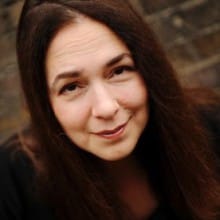 Lorrie Moore visited the John Adams Institute to discuss her work Birds of America, a collection of short stories, published by Atlas in Dutch, Vogels van Amerika. Startingly brilliant portraits of the young, the hip, the lost, and the unsettled of modern-day America, Birds of America is concerned with the small triumphs and the large despairs of a series of female protagonists. Moore explores the personal and the universal, the idiosyncratic and the mundane with all the wit, brio, and verve that have made her one of the best storytellers of our time.
Moderator: Bas Heijne

In collaboration with: The United States Embassy to the Netherlands in The Hague, The Netherland-America Foundation, AEGON N.V., Publishing House Atlas, LIRA Fonds, Claire Taylor, Borrie & Co R.A.