Captivating and urgent, Martin Luther King vs. The FBI uncovers how during the civil rights movement, the Federal Bureau of Investigation (FBI) utilized every means at its disposal to sabotage the efforts of dr. Martin Luther King and other Black activists. Based on recently discovered and declassified files, the documentary powerfully demonstrates how fear for a destabilized status quo led one of America's biggest federal institutions to try to ruin Martin Luther King's campaign for equal rights.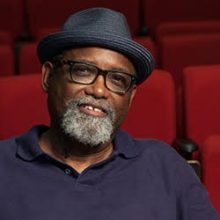 In cooperation with De Balie and film distributor Cherry Pickers, we'll host a live discussion  with the Emmy Award winning director of the film, Sam Pollard, and human rights lawyer Domenica Ghidei Biidu, with a screening of the documentary afterwards.
Sam Pollard is an American filmmaker and director of Martin Luther King vs The FBI. He has won an Emmy Award for Spike Lee Presents Mike Tyson and was nominated for an Oscar for Four Little Girls (1997). He is a teacher at the Tisch School of the Arts in New York and a member at The Academy of Motion Picture Arts and Sciences.
Domenica Ghidei Biidu is a human rights lawyer and strategic adviser on equity, inclusiveness and diversity. She is a representative of the Netherlands and vice-chair of the European Commission against Racism and Intolerance.