Mar 01, 2019 - Nationale Opera & Ballet, Amstel 3, Amsterdam
The John Adams is partnering with the Dutch National Opera for a special 45-minute talk about the future of opera in a changing world, by renowned stage director Peter Sellars. Sellars is best known for staging plays and operas for numerous international theaters in settings wildly different from those suggested by the text. He wrote the librettos for the operas Nixon in China and Doctor Atomic, both composed by John Adams, and is now again collaborating with John Adams on the new opera Girls of the Golden West, which is programmed at the upcoming Opera Forward Festival in Amsterdam.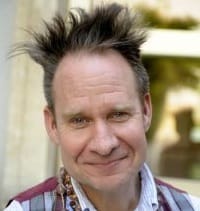 Click here for a trailer of Girls of the Golden West or here for a 'making-of' with Peter Sellars and John Adams.
In collaboration with: Nationale Opera & Ballet