Oct 23, 2013 - People's Place, Stadhouderskade 5, Amsterdam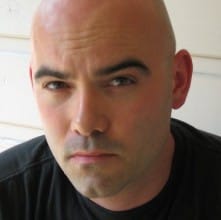 Elemental America is Philipp Meyer's subject matter, both in his earlier, highly acclaimed novel American Rust, which was set in a Pennsylvania rust belt town, and his shimmering new work.
The Son is a saga of the American West. It flickers with suggestions of earlier writers who laid claims to the Great American Novel epithet – William Faulkner, John Dos Passos – and of contemporary writers like Cormac McCarthy and Charles Frazier. NPR called it "one of the most solid, unsparing pieces of American historical fiction to come out this century."
Moderator: Joost de Vries

In collaboration with: De Bezige Bij publishers, People's Place, HAFF, American Embassy The Hague, AEGON
In 2017, a tv series based on Meyer's book aired. Click below for the trailer.