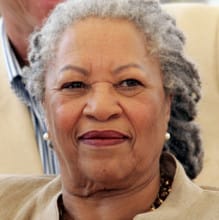 One of the most important American writers of her generation will take the John Adams Institute stage for the first time. Toni Morrison, as renowned for her magical realism as for her portrayal of the African American struggle, is that rare writer who is acclaimed by critics and adored by the reading public.
In her latest novel, A Mercy, a mother gives away her daughter as she struggles for a better life, and the reader unravels the meaning behind seemingly cruel acts.
Join us for an evening with this distinguished writer of whom the Nobel Prize committee wrote: "…in novels characterized by visionary force and poetic import, she gives life to an essential aspect of American reality.