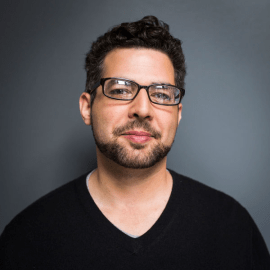 What is it like to grow up with a terrorist in your home? Zak Ebrahim was seven years old when his father, El-Sayyid Nosair, shot and killed the leader of the Jewish Defense League. While in prison, Nosair helped plan the first bombing of the World Trade Center in 1993. The boy spent the rest of his childhood moving from city to city, hiding his identity from those who knew of his father's deeds.
In The Terrorist's Son (De zoon van een terrorist), Ebrahim traces his remarkable journey to escape his father's terrible legacy and  to find his own identity. This is his personal story, but there are many bigger themes within it – courage, ethics, terrorism, tolerance – and it makes for a thought-provoking read.
Ebrahim's 2014 TED talk has been viewed over 3 million times and his compelling story has also been published as a TED Book. The Dutch publisher Amsterdam University Press has acquired the translation rights for the first twelve TED Books and Zak Ebrahim is the first to take the John Adams Institute podium.