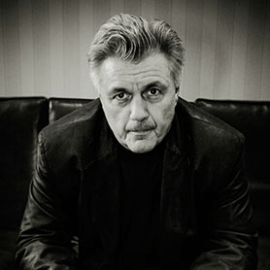 The John Adams Institute proudly presented an evening with widely acclaimed American novelist John Irving, who returned to the institute to discuss his fourteenth novel Avenue of Mysteries.
This novel spins two remarkable tales – both about the central character Juan Diego, a successful 54-year-old international novelist who is embarking on a trip to the Philippines.
Avenue of Mysteries is the story of what happens to him in the Philippines and what happened to him in the past – a story about the importance of dreaming and imagination. According to the New York Times Book Review, ''Avenue of Mysteries is thoroughly modern, accessibly brainy, hilariously eccentric and beautifully human''.
John Irving also spoke at the John Adams Institute in 1990, 1995, 2002, 2006 and 2010.