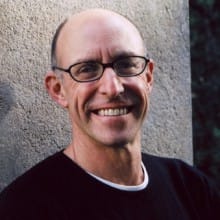 Michael Pollan, America's favorite writer about the business and science of food, is back. Cooked is a personal story, one that most of us enact every day. We cook. We use fire, water, air, plants and animals. But what are we really doing? We are making a primal connection.
The cook, Pollan discovers, connects his or her family to the earth. Pollan apprentices himself to a grill master, a baker, a top chef and others in order to penetrate the simple mysteries of this everyday rite.
As in earlier books, his underlying point is that relying on processed food products breaks the primal connection: it's bad for body and soul. This was Michael Pollan's second visit to the John Adams Institute, after his first in 2009.