Our 2020 Quincy Club lecture school series on the US Presidential Elections filled up fast. For everyone who missed out or wants to participate again, the John Adams is organizing a live online broadcast on the day before the elections, Monday 2 November at 10.30 am.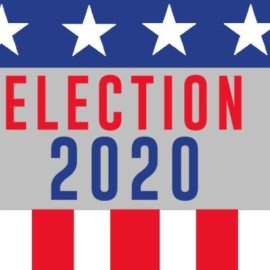 This broadcast will be presented live by Albertine Bloemendal, assistant professor of North American & Transatlantic Studies at Radboud University Nijmegen.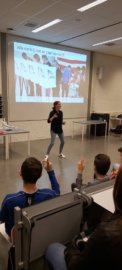 In this one-hour talk, Albertine will explain the American political system, using images and film material. For example, how do the separation of powers and the system of checks and balances work? Albertine also explains the importance of the Congressional Elections, how the Electoral College works and how it is possible that the candidate with fewer votes can still win the elections. Of course she will also go into the upcoming elections. Who are the candidates? What are the most important topics? How and where do the candidates campaign? What are swing states?
You can watch the live stream individually from home, but students can also watch it at school together with their whole class. See the video on the right to (see the video on the right) to watch the talk afterwards at your convenience.
You cannot be better prepared for the elections on November 3rd!